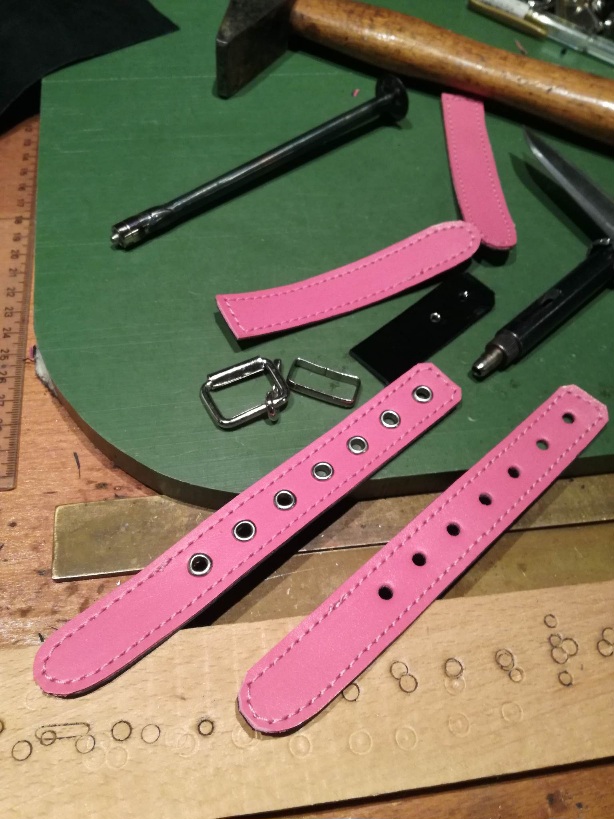 In my previous post, I promised to tell you a little bit about how we make our bdsm fetish accessories. Made exclusively from leather, made to measure, with attention to every detail.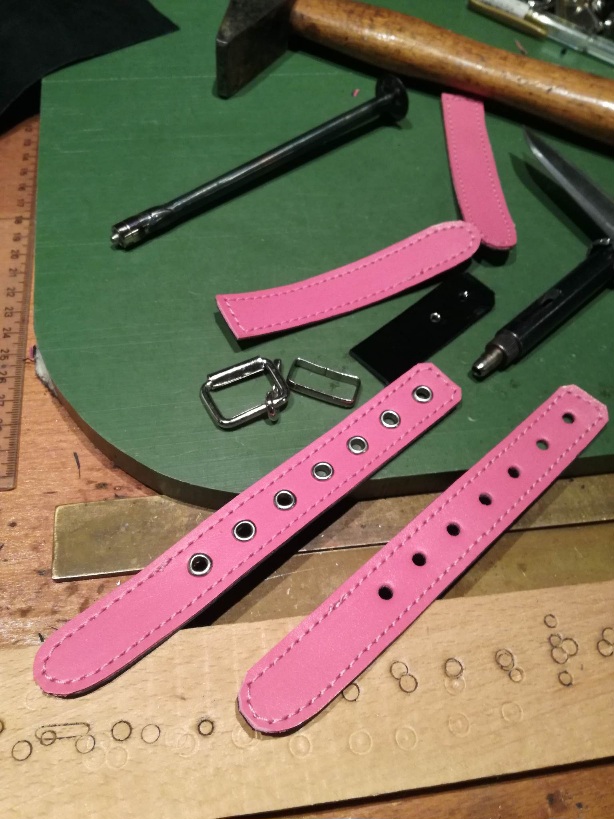 Working with leather materials is wonderful. The smell, the feel, and the thought of producing a durable, quality accessory or garment makes us feel good.

Is it easy to work with? No. Why is it? Because thick leather only stretches in one direction. You have to keep this in mind, because with certain products, if you don't pay attention to it, it's not exactly comfortable to wear... It's not easy to work with, because if you've done something wrong, whether it's a stitch or the sewing machine is tight, it leaves a mark on the leather and you can't correct it. Of course, it is also important that the stitches are straight and not all over the place. When punching or riveting, a millimetre out of place leaves a permanent mark on the skin, which is also an irreparable defect. I could go on and on about the little things that we have perfected over the years, with the right care and attention, to ensure that we can produce these bdsm fetish accessories of the highest quality.

It is important to us that these products are made to measure, apart from the high quality leather and the careful workmanship. That's why each and every one of our accessories, from handcuffs to harnesses, are custom made.

Whether we make something from thin or thick leather, we always use suede for the lining and neoprene for some of our products. Once the leather is cut, the edges are sanded down by machine and then polyurethaned to remove the 'little fibres' that are left when the leather is cut, giving it a smooth finish. The edges of all accessories, if not sewn in, are sewn around without exception. The leather straps which are fitted to the hoops are cut in the middle to make the hoops look 'more correct'.

Of course, these were just a snippet of our everyday work. There is plenty more to tell. In the future, if you follow me, I'll write about interesting things, work processes, events we go to, friendships, bdsm-fetish communities where you can find us all the time. In the meantime, follow our website as we're working on new bdsm fetish accessories.

Reni