Luxuria Party
Budapest symbol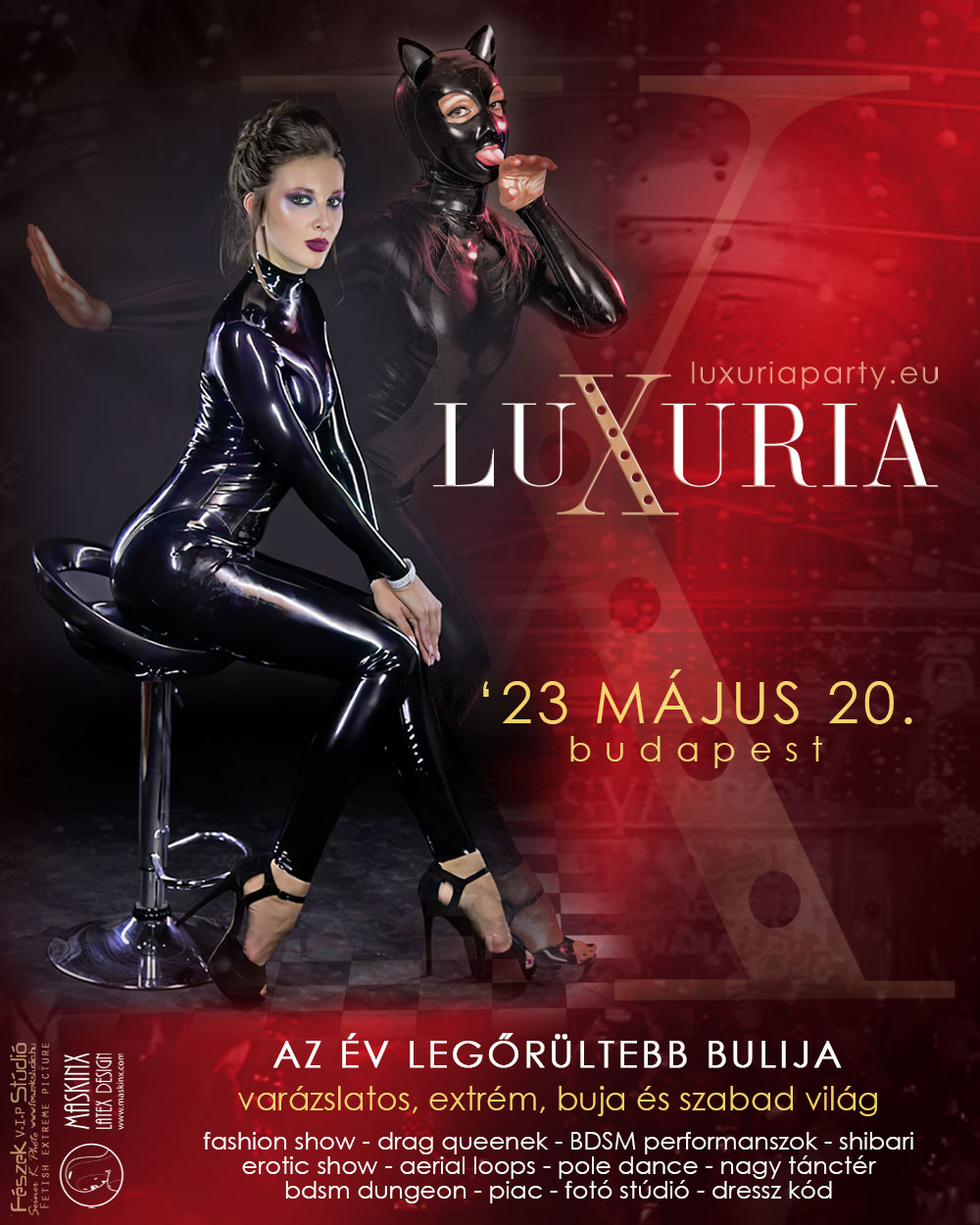 As I wrote in the introduction, it didn't just pop into our heads that we were going to make Bdsm props. The idea came from meeting a very good friend of ours, Mr. Günter Puls. He had been working in this special field in Hamburg since the late 1970s. Slowly he became more and more famous, he was even approached from Japan to customize Bdsm accessories that his customers dreamed of or that he designed himself. He was constantly developing, experimenting and dazzling his clients old and new with accessories of his own devising.
In his retirement years, he chose Hungary as his second home and here we got to know him. Unfortunately, he can no longer be with us, but we too are of the opinion that there are few really good quality products on the market.
What we learned from Mr. Günter about making BDSM accessories, (especially Gábor, because he is the sewer), we would like to take further, to keep in touch with our existing customers, to recruit new ones, to develop, to produce good quality accessories.
In my previous post, I promised to tell you a little bit about how we make our bdsm fetish accessories. Made exclusively from leather, made to measure, with attention to every detail.