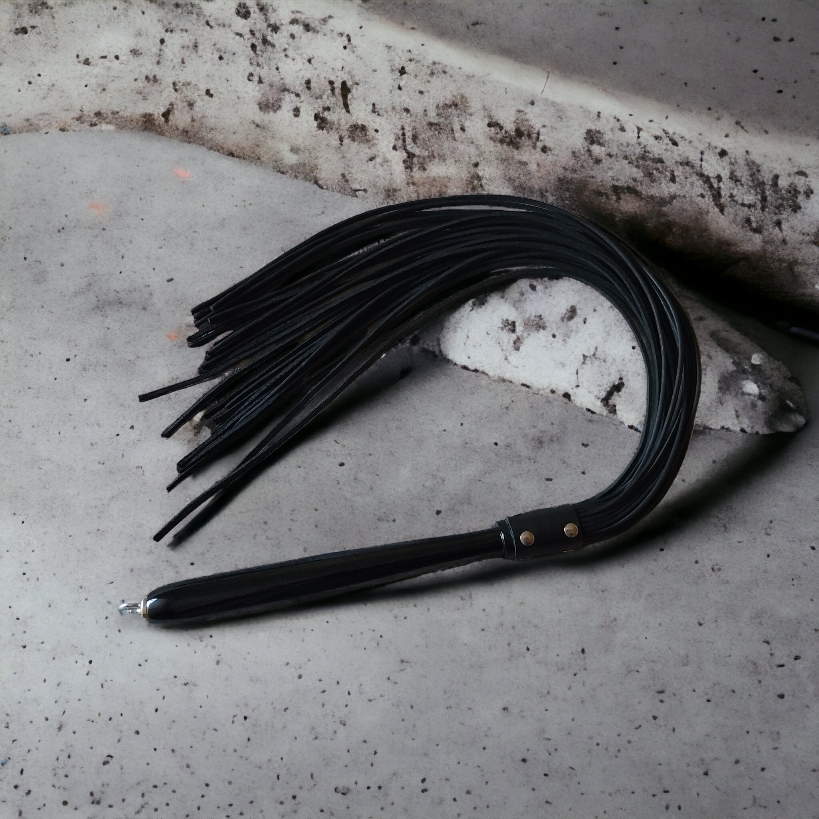 The whips, a staple for Bdsm lovers. Anyone who has been around in this "world" will know that these props are not only meant to be used for spanking, but also to evoke quite pleasant, tingling sensations when stroked.
Maybe if you're just getting into the bdsm lifestyle, try caressing your partner first.
Did you find out how good it feels? Are you encouraged to use it? Then be bolder, use it more!
Our whips are made from real leather, in different colours. You can choose between fewer or more fibres. Their handles are hardwood dyed or covered with leather.
The strength of the blow depends on the leather used. Whips made of softer leather are strong, but those made of harder leather can hit very sharply.
Our whips are carefully made from strong, genuine leather materials, as they need to withstand the strain.
We also have intimate whips for your bedroom toys. Small, punchy, just like their larger counterparts.
Good quality is important to us, so we make our bdsm whips exclusively from leather.